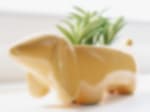 Looking for short-term accommodation in Dundee? Look no further than our serviced apartments, perfect for both business travelers and holiday makers. Our properties are fully equipped with everything you need for a comfortable stay of up to 3 months.
+Clean+
Cleanliness is a top priority for us, and we are proud to be Accredited by the Turnoverbnb Enhanced Cleaning scheme. Our guests can rest assured that each property is thoroughly cleaned and maintained to the highest standards before check-in.
+Comfortable+
Our apartments are designed with your comfort in mind. You'll have the entire property to yourself, so there's no need to share facilities. All utilities are included in the price, so there are no hidden fees to worry about. We offer fast Wi-Fi, smart TVs, fully controllable heating and hot water, and fully equipped kitchens for your convenience. You'll even find a coffee machine, crockery and utensils, and laundry and ironing facilities. We know how important it is to have a good cup of tea or coffee upon arrival, so we've got you covered!
+Convenient+
Our locations are carefully chosen to ensure easy access to key areas of the city, including universities, the port, city center attractions, and transportation links. No matter what brings you to Dundee, we have a property nearby to make your stay convenient and enjoyable.
+Affordable+
Booking directly with us means no online travel agency fees to pay, which can save you up to 20%. We set the rates ourselves, so you won't find a better price elsewhere. We check local markets regularly to ensure our prices remain competitive year-round.
+Reliable+
We've been operating self-catering apartments since 2016 and have hosted over 400 guests, receiving over 96% 5-star reviews. We're not a management company, so when you talk to us, you're speaking directly to the people who own and operate the properties. We take pride in the details and hope it shows in our properties and service.
#DundeeAccommodation#ShortTermRentals#SelfCateringDundee#BusinessTravelers#HolidayRentals#StayinDundee#CityCenterLiving#HomeAwayFromHome#ComfortandConvenience#AffordableLuxury